Letter from Rep. Petryk: HOPE Package passes Assembly
Heroin addiction is growing at an alarming rate in Wisconsin. No longer just a drug that plagues big cities, heroin is being used more and more in our small-town and rural communities. As reported by the Wisconsin Department of Justice (DOJ), the number of heroin related deaths is rising here in Wisconsin. In 2012, the state saw an 50 percent increase (199 deaths in total) in heroin related deaths. In years past, Wisconsin averaged only 29 deaths per year because of heroin. This is an alarming increase and the state must take action. 
Due to the dangerous effects of this extremely addictive drug, Representative John Nygren (R-Marinette) decided it was time to act. Drawing on his very personal experiences dealing with his daughter who was addicted to this drug, my colleague reached out to stakeholders in our communities and drafted legislation to help combat this growing issue. 
The following is a brief synopsis of the legislation that passed the state Assembly with unanimous, bipartisan support:
Assembly Bill 445: This legislation, of which I was one of the primary authors, will require anyone picking up a schedule II or III narcotic from the pharmacy to present appropriate identification. This will help deter people from fraudulently obtaining these types of drugs and providing them to those who abuse prescription medications. Unfortunately, prescription drug abuse is the most commonly abused illegal substance amongst teens (besides marijuana) and often times is a gateway to heroin and other potentially deadly drug addictions. 
Assembly Bill 446: This bill will allow properly trained first responders to administer Naloxone. This drug is used to counter the negative effects of an opiate overdose. This legislation has the potential to save lives by allowing first responders to administer this drug immediately. 
Assembly Bill 447: This bill grants limited immunity to anyone who calls for help for someone who has overdosed while taking a controlled substance. 
Assembly Bill 448: This bill promotes the safe disposal of unused medications by allowing for community drug disposal programs. 
As you can see, these four pieces of legislation are positive steps in the right direction to fight this war on heroin abuse. However, we know that we have a long ways to go. I am proud to have been a primary author of Assembly Bill 445 and to have supported the entire HOPE package. 
Also, earlier this year, the DOJ launched an anti-heroin program, the Fly Effect. DOJ offers facts, resources, and other help to those who need it. For more information on this program, please visit www.TheFlyEffect.com or visit the Wisconsin DOJ website athttp://www.doj.state.wi.us/.  If you or anyone is dealing with a heroin addiction, you can call the helpline at 1-800-662-HELP (4357). 
More Great News for the Hardworking Taxpayers: 
Projected $911 Million in Additional State Revenue Outperforms Expectations
Governor Scott Walker released the following statement regarding Wisconsin's budget surplus:
Madison – The non-partisan Legislative Fiscal Bureau today announced the State of Wisconsin's general fund revenue is projected to be $911 million higher than previously anticipated. Governor Scott Walker released the following statement regarding the new revenue projections:
This additional $911 million in projected revenue is a sign Wisconsin's economy continues to grow and add jobs, and it's more great news for the hardworking taxpayers. When we took office in 2011, we pledged to do away with the failed policies of the past and confront the fiscal and economic crises we faced. We made tough, but prudent, decisions over the last three years, and now our bold reforms are producing bold results for the people of Wisconsin. The additional revenue should be returned to taxpayers because it's their money, and my administration will work with the Legislature to determine the most prudent course of action.
The days of billion-dollar deficits and double digit tax increases are over, and we have led ourselves into a new era of financial responsibility and continued investment in Wisconsin's priorities. Our state is heading in the right direction, and together, we are moving Wisconsin forward.
The Lake Pepin Legacy Alliance
Written by Rylee Main, Project Manager
In Wisconsin, small businesses enjoy a quaint setting on Lake Pepin's eastern shore, with a richness in community and culture extending from the north end of the lake, near Bay City, to south of Pepin. Communities on both the Wisconsin and the Minnesota side of the lake find time for fishing, boating, and eagle-watching – not to mention appreciating the scenic beauty of the lake itself. As the widest naturally occurring reach of the Mississippi River, covering approximately 40 square miles, and as home to nearly 90 different aquatic species, Lake Pepin is one of the greatest natural resources available to its surrounding communities.
The beauty of the lake is reason enough to desire its preservation, but our interaction with the lake is an important and meaningful reminder of the interconnected ecosystem of which we are all a part. Unfortunately, human's ability to influence our natural environment is not always to its benefit.
Lake Pepin was placed on Minnesota's 2004 Impaired Waters List for two types of water quality problems: turbidity and excess nutrients. The problems associated with both impairments are largely the result of upstream land use management practices. In particular, land use (or the lack of erosion control measures) in the Minnesota River Basin has severely threatened the longevity of the lake. The accelerated erosion of streambanks along the already considered muddy Minnesota River sends an enormous amount of soil to the Mississippi River, where it settles at the head of Lake Pepin.
Prior to major human development and the intensification of agricultural production, Lake Pepin boasted a complex mix of seasonal and permanent backwater lakes and wetlands, with depths needed to provide a flourishing habitat alongside numerous recreational opportunities.
Figure 1 Upper Lake Pepin Water Depth: 1890 (Source: Wisconsin Department of Natural Resources)
Now, however, the quality of terrestrial and aquatic habitat has been greatly reduced by the long-term effects – including loss of aquatic vegetation and loss of over-wintering sites for fish species – of sedimentation, and many previously navigable backwater channels no longer offer a viable route. The image below demonstrates the loss of depth over the past 100 years, with a significant portion of the existing deeper water being within the navigation channel, maintained by the U.S. Army Corps of Engineers for commercial shipping. The image for 2014 would only be more dramatic.
Figure 2 Upper Lake Pepin Water Depth Comparison: 1890 - 1990 (Source: Wisconsin Department of Natural Resources)
The shallowing and degradation of Lake Pepin is not only a habitat and recreational issue, but it has become an increasingly unavoidable problem for commercial barges as well. As sediment accumulates, the U.S. Army Corps of Engineers will be allocating more federal dollars toward the maintenance of their nine-foot commercial navigation channel, while communities continue to lose their recreational passageways. The impairments impacting Lake Pepin provide a stark reminder of why the management of our resources cannot be done in isolation.
The continued health and viability of the lake is certainly not guaranteed, but neither is its demise. The Lake Pepin Legacy Alliance (LPLA) is a citizen-based non-profit organization which formed in 2009 to ensure that the lake is protected into the future. Some of their previous efforts include extensive consultation with both government and private parties to support the establishment of a state-federal standard for the entire watershed above Lake Pepin that would reduce sedimentation by half. LPLA's involvement with regional planning is on-going, while much of their current focus is on local government decision-making in the Minnesota River Basin.
The Lake Pepin Legacy Alliance has also been in communication with the U.S. Army Corps of Engineers and both the Minnesota and Wisconsin Departments of Natural Resources as they tackle this growing problem. As the Corps of Engineers plans for channel maintenance near the head of Lake Pepin, it is important that the long-term health and use of the lake is considered, including habitat and recreational components.
This coming spring, the Lake Pepin Legacy Alliance will be visiting communities around the lake to promote awareness of these impairments and to build local support for possible restoration opportunities. For questions about these efforts, contact Rylee Main atrylee.main@lakepepinlegacyalliance.com,  or visit LPLA's website at www.lakepepinlegacyalliance.org.
Town of Pleasant Valley Awarded State Trust Fund Loan
The Board of Commissioners of Public Lands (BCPL) recently announced that the Town of Pleasant Valley will be the recipient of a BCPL State Trust Fund Loan in the amount of $2.5 million. This loan is for the purpose of construction of a new town hall/ fire department/ community center and cold storage building. 
These funds are made possible by the Common School Fund principal which is managed by the BCPL. The Common School Fund was established in the Wisconsin constitution in 1848, with the loan interest earnings to be used for support and maintenance of K-12 public schools. 
BCPL uses the principal of the Common School Fund to invest in loans to Wisconsin municipalities and school districts. These funds are for public purpose projects including: economic development; local infrastructure improvements; purchase of capital equipment and vehicles; and school repairs and improvements. 
Congratulations to the Town of Pleasant Valley! The new hall will be a community treasure for generations to come.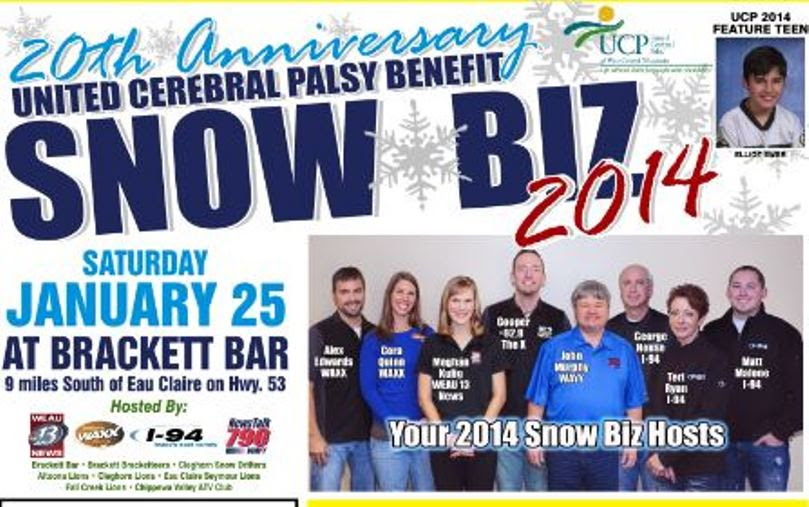 Upcoming Events in the 93rd Assembly District
First Aid, CPR, and AED Training
January 22, 2014, 9-3:00 p.m.
Builders Crossing Conference Room, 4319 Jeffers Rd, Eau Claire
$15 for Chippewa Valley Home Builders Association Members; $50 for non-members
Beat the Freeze Biathlon 
January 25, 2014, 11:00 a.m.
550 Perch Lake Rd, Hudson
$40 in advance; $50 on race day
Parents Night Out
January 31, 2014, 12-9:00 p.m.
Robbins Elementary School, Eau Claire
http://ci.eau-claire.wi.us/about-us/city-calendar/-item-3225
13th Annual Spring Valley Lion's Ice Fishing Derby
February 15th, 2014, 9:00-2:00 p.m.
http://www.springvalleywisconsin.org/iceFishing.html
2014 Hiring Our Heroes Veterans Event
Tuesday, March 25, 2014, 10-1:30 p.m.
National Guard Armory
1730 North Lane, Eau Claire